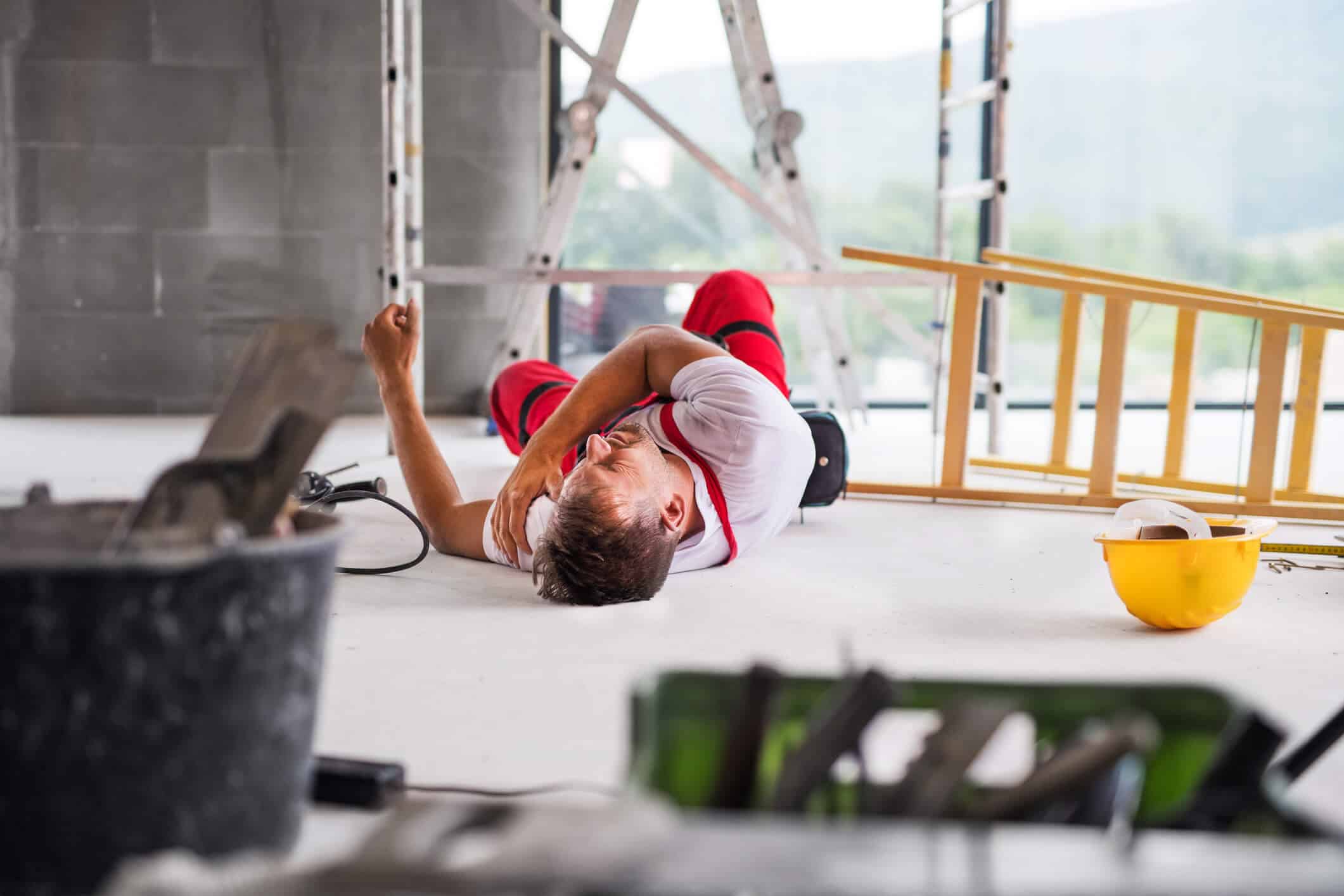 Getting injured at work is something many of us hope never happens, especially if that injury is something that causes you severe injuries. However, the reality is that it happens much more often than you'd think.
Step 1: Report Your Injury Immediately
You work hard, you're a good employee, it's understandable that you don't want to talk about an injury keeping you from performing your duties.
But one of the most common mistakes we see those make under the workers' compensation system is failing to report your workplace injury right after it takes place. Sometimes people never tell anyone they were hurt and live their life with regrets of not getting the proper treatment and compensation.
The first opportunity you receive to inform your boss of your accident, do so promptly. Reporting your accident should always be the first step of action for any successful workers' compensation claim. Even more important to note, is that in the state of Louisiana, workers injured on the job are required by law to report all the details of their accident to their employers within 30 days of the incident.
Failing to inform your supervisor of the damage done within the 30-day time frame may result in a loss of access to workers' compensation benefits.
---
Don't miss the 30-day window for your workers' compensation claim, call (504) 475-2429 today to get started.
---
Once you have reported your accident to your employer, it is now their responsibility to report to your company's workers' compensation insurance company about your injury.
When reporting your accident, be sure to include and keep in mind:
The severity of your injuries, be sure to include EVERY detail.
Some injuries may take time to develop and you want to be sure they are covered under your claim if they do.
The more information you provide about what happened and how the better your chance of seeking compensation is.
Step 2: Seek Immediate Medical Attention
Although this is step number 2 in steps to take for your workers' compensation claim, seeking medical help is just as, if not more important than step number 1 because your overall health should be the first concern.
Seeking medical help ASAP following your accident will give you the best chance at recovering fully, as well as helping document all of the damage done.
It's important to be aware that you shouldn't just go and schedule with any doctor, as there are some guidelines to follow. While the Louisiana Workers' Compensation Act states that your employer must pay for your medical treatment, you need to fill out a Choice of Physician form, which is then approved by a claims adjuster or your place of employment.
Step 3: Collect Information to Build Your Claim
This is another time-sensitive step to take following your work-related injury. Collecting information helps build a strong case in your favor. The more evidence you have, the easier it will be to seek the compensation you deserve.
Jotting down the details of your accident soon after it happens allows for you to remember the events in great detail, which will make your claim stronger.
This should include:
Where the accident happened
How the accident happened
What you were doing leading up to the accident
Why you were doing what you were doing, including the supervisor who gave you orders to do whatever you were doing when you were injured
Documenting any witness's information
Be sure to receive a copy of the accident report that your employer submits, this is crucial.
Documenting these events will help in the event that your claim is denied. This evidence will help ease the process of appealing.
Step 4: Seek the Assistance of a Qualified New Orleans Workers' Compensation Attorney
Following a workplace injury there are two things that need to be protected:
Here at the Chopin Law Firm, we work around the clock to ensure our clients receive the legal assistance they need and deserve to get their life back to how it was. Our experienced New Orleans workers' compensation attorneys have over 100 years of experience fighting against insurance companies to get our clients the compensation they are entitled to!
If you choose to not seek legal advice you run the risk of:
Having your claim denied
Receiving a much smaller payout than you deserve
Being taken advantage of by your adjuster
Getting lost in the system, resulting in a lengthy case settlement
---
If you were injured on the job, don't take no for an answer! Contact us today at (504) 475-2429 to get started on your case evaluation.
---